The masters class I am taking revolves completely around Digital Citizenship, a term I had quite honestly never heard before! It is probably fair to assume that most people are in the same boat, other than those taking this class or other classes with Alec. According to digitalcitizenship.net, "The concept of Digital Citizenship is being viewed as an important area of educational knowledge not only in the United States but around the world. Whether it is called digital citizenship, digital wellness or digital ethics the issues are the same; how should we act when we are using digital tools, interacting with others online, and what should be taught to help the next generation be better stewards of this technology." There could not be a more clear definition! Digital citizenship involves all of the ins and outs of our online footprint.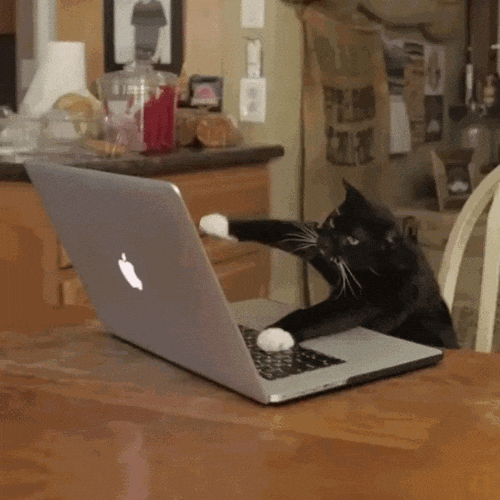 When I think about my final project (REMINDER: it is regarding educational apps) and its connection to Digital Citizenship, I draw upon Ribble's Nine Elements that we discussed in class. Likely, all of these elements could be connected to my final project in some way, but a few stick out above the rest. Ribble's very first point is Digital Access, something that I know I am guilty of taking for granted. I am quite flexible if a student comes up to me and asks to do an assignment in an alternative way, but I do rely on Google Classroom quite a bit. It might be helpful to add a question on my Get to Know You questionnaire about internet access at home. Ribble's third point, Digital Communication and Collaboration, is a huge part of being a teacher in today's world. In the past, I have used the Remind App to communicate with students about their classes. I have moved on to using Google Classroom as a way to communicate about missed classwork, and post assignments and due dates. I also use Team Snap for the many sports teams that I coach, which is a great way to keep athletes and parents up to date on games and practices. In regards to my project, I don't think it is appropriate to communicate over apps such as SnapChat, however, I did find this article about utilizing Snapchat in the classroom. I need a little bit more research and convincing to consider this a means of communication with students.
Digital etiquette in any classroom is a must! No matter what app or tool you are using, thinking about others and respecting those using technology around you is very important. This is another thing that I have always taken for granted, but after Mary Beth's presentation, I have realized that I need to teach this to my students prior to incorporating digital technology into my classroom. Digital fluency is another element that is important no matter what you are doing in your classroom. The better someone is at a skill, the more likely they are to learn and grow from it, or as https://www.digitalcitizenship.net/nine-elements.html says, "The better educated or "digitally fluent," students are, the more likely they are to make good decisions online, like supporting others instead of making negative comments."
 Digital Law is the 7th element and I can see this being an issue with Snapchat and TikTok. I think that students need to understand they are responsible for what they post, comment, and like online. Stop and think about what you are doing and how it reflects on you as a person before sharing anything online. Furthermore, there is no room for bullying inside the digital classroom (or anywhere else for that matter), so making sure everything that is posted is in a positive manner is essential.
Snapchat has been my go to socially for a long time, so I am excited to learn a new side of it – the educational side. It has never even crossed my mind to try using it in the classroom because I am usually more concerned with them Snapping photos of me or of nothing in particular in order to keep up their streak. I have done a bit of research (and need to do more), but am willing to try to use Snapchat in a few of my lessons.
As I have mentioned previously, TikTok is completely new to me. So far, I have downloaded the app and watched a handful of videos. I am trying to learn the ins and outs of it all, but I haven't been brave enough to make my own video and post it online…I am not sure that is something I will be willing to do in the near future? TikTok is a bit more controversial when it comes to use in the classroom, but I have researched a bit about this too and it seems as though there is lots of support to utilize it in an educational setting.
For my third app, I never really identified what I will use (other than WordPress itself which is a huge learning curve but not something I will focus on for this project). I googled multiple lists of popular classroom apps. I was immediately drawn to ShowMe, but I don't think it is for me because I am cheap and you only get 5 uploads with the free version. I think that one app I could easily incorporate into my classroom is Kahoot. This app allows teachers to either create their own interactive quiz or search for others online to utilize. Students join the game with a pin and select their answers. It seems as though there is a variety of different types of questions you can ask. The student who answers the most questions correctly and quickly, wins! It seems like a great tool for studying or summing up what has been learned.
I look forward to learning more about all three of these apps, as well as what it means to be a Digital Citizen. I hope to incorporate more and more of the lessons I learn in this class into my own lesson plans and am excited to become a more tech savvy teacher with higher student engagement.